Moreton Experience Field Book
A 20 page field book is provided to each student. Topics include; map, dune plant communities, birds, mammals, useful native plants, exotic plants, feral animals, rocky shore animals, behaviour of fresh and saltwater when in layers, Nughi people, early European history, and a time line.
Teachers are encouraged to work with students on topics of interest to them and their students.
During excursions away from camp I introduce students to relevant sections of the book.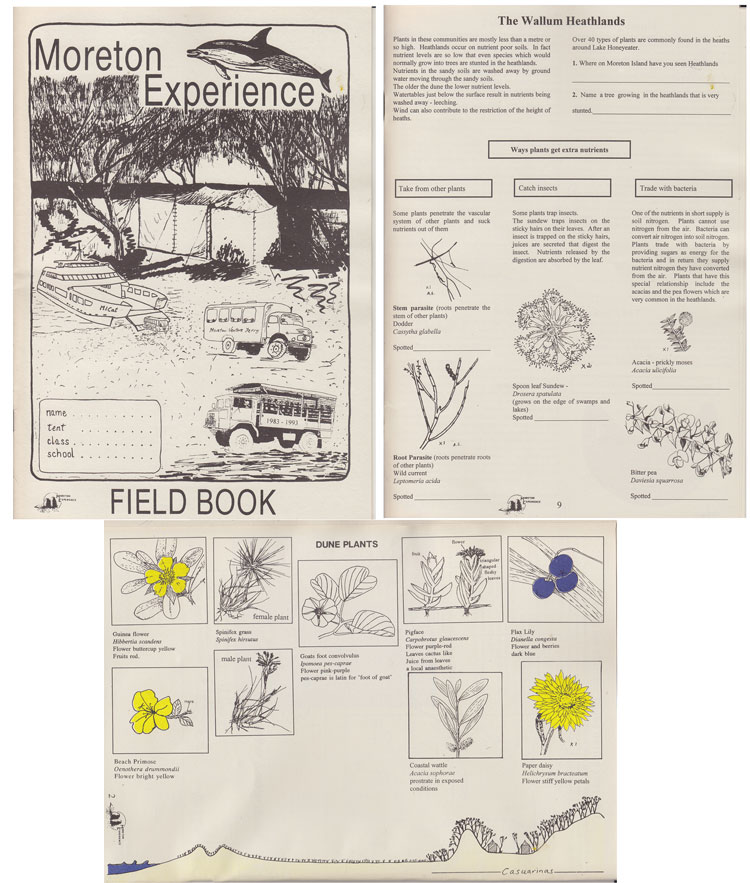 A dune study can be conducted on the Dunes between camp and the beach
Banksia leaves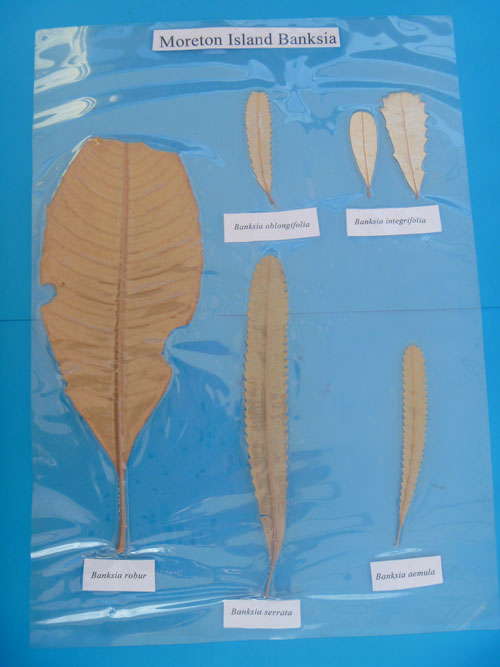 Leaves from the 5 species of Banksia found on Moreton Island displayed as an A3 laminated sheet. Class set of 30 sheets.
Poster display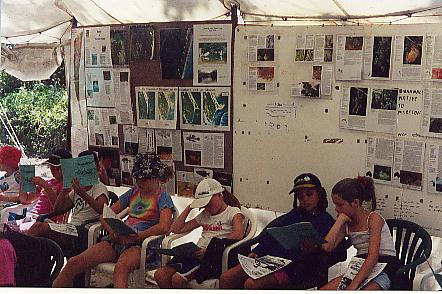 Posters complementing the Field Book line the walls of the eating tent. Students in their free time and whilst waiting for meals often read these displays.
The Reluctant Explorers
The timber getters, Phamphlet, Finnegan and Parsons were shipwrecked at Spitfire Creek in 1823. A narrative of their ordeal was recorded after their rescue by Oxley. A class set of an illustrated, abridged version of this narrative prepared by Moreton Experience is read at Spitfire Creek.
Video
A short video is used to introduce the many parasitic plants seen on the Lake Honeyeater walk.
Power Point Presentation
A slide show highlighting the Moreton Island NationaL Park is given by Alan one night. A data projector provides quality images production that inspire. The presentation highlights the diversity of plants and animals on Moreton Island and the early european and indigenous history of Moreton Island.
Reference Library
A collection of identification books are available for teachers to access during the camp.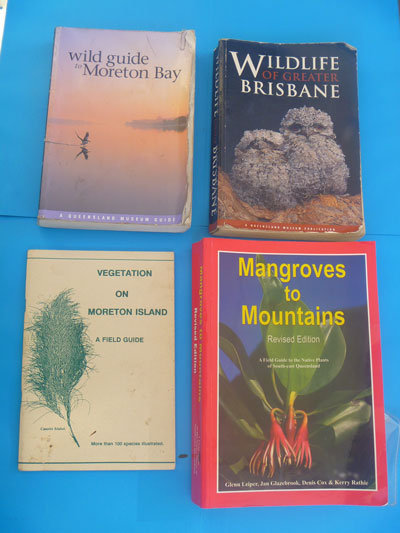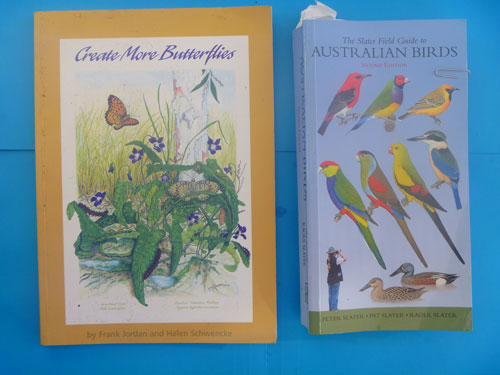 Dune plant identification cards
Two sets of 26 laminated A5 cards is available for dune studies. Each card has a photograph of a species dune found on the dunes between Moreton Experience camp and the beach.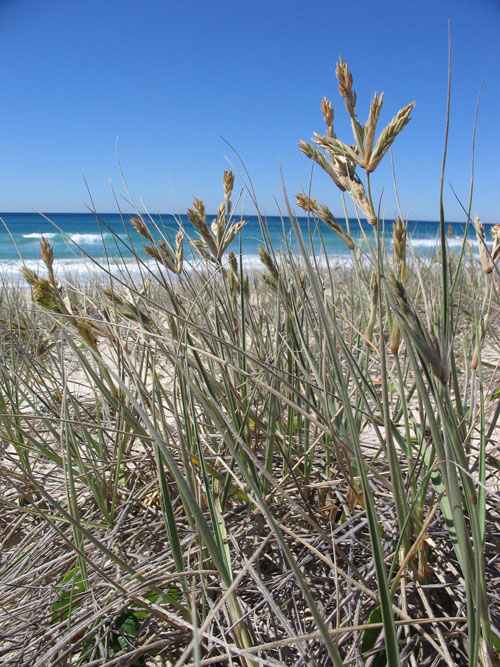 The common name, scientific name, pant origin (native or exotic) and notes of interest about the plant are provided for each of the 26 species.
Beach spinifex Spinifex sericus Male flowers on male plant. A native. Pollen is blown by the wind to fertilize the flowers on the separate female plants. Moreton Experience